WHAT ARE UCPOINTS?
Ucpoints are points you can collect by being active on UCgym:
Some days we will be giving more UCpoints for certain activities and it will be announced.
You can also get UCpoints by submitting a recipe: SUBMIT A RECIPE NOW  All approved recipes will bring you 50 UCpoints.
Also your posts have to valid. It has to be some useful info about workout, food, nutritions, about your own experience. It can be pictures, links to some useful articles, videos. You can't just spam the website with one-two word sentences and post the same post multiple times just to get points. UCgym reserve the right to deduct points, if we feel that your posts were invalid. 
________________________________
REFERRAL SYSTEM:
We also have a referral system for which you will also get UCpoints. Go to your Profile Page and you will find Affiliate Program link, you can share with your friends and family. You will get 5 UCpoints for each New Visitor and 20 UCpoints for each New Sign up.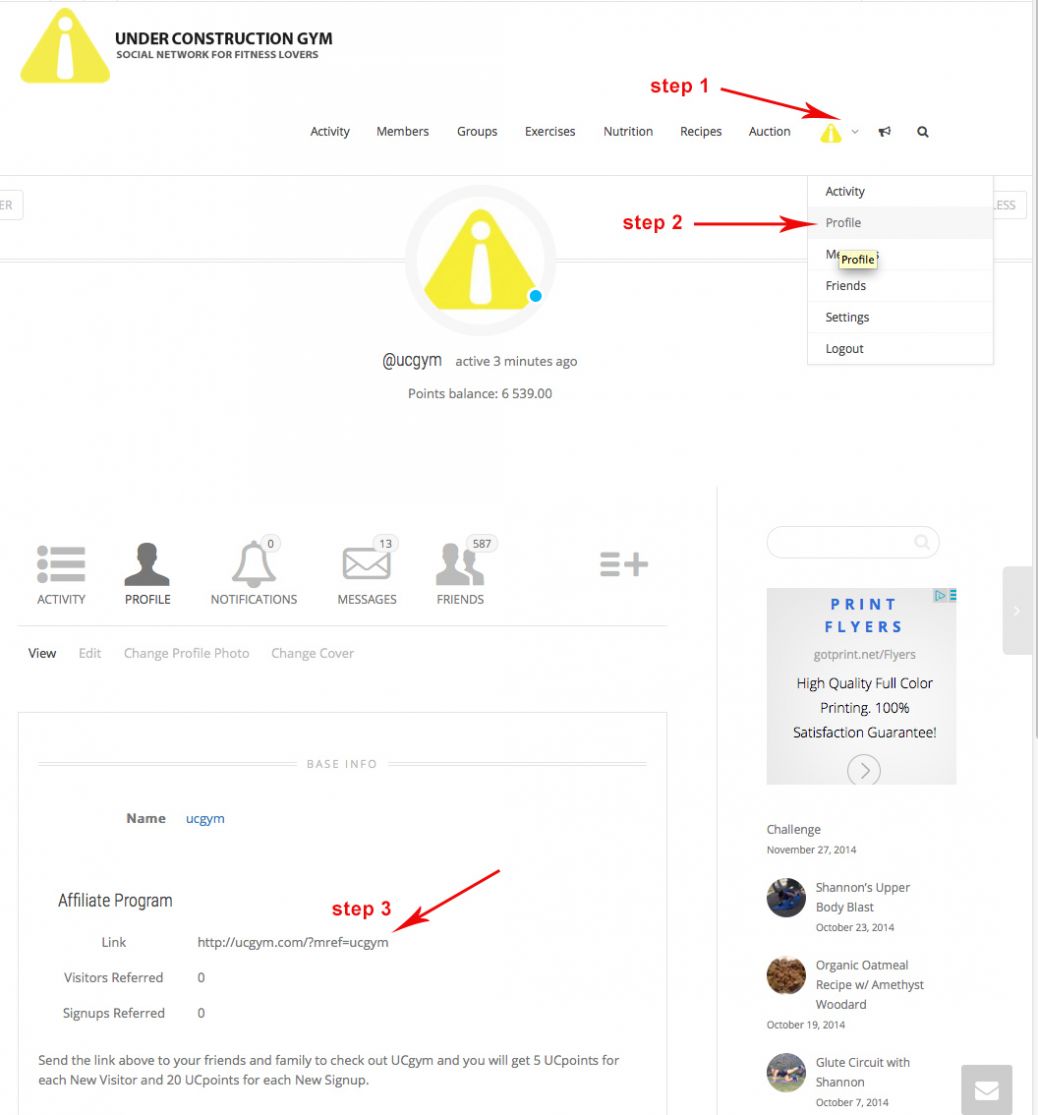 _______________________________
HOW CAN I USE MY UCPOINTS?
You can use your UCpoints by participating in monthly auctions to win some great prizes.
There also will be other things you can use your points for, so please stay tuned!
________________________________
HOW DO I KNOW HOW MANY UCPOINTS I HAVE?
You can find your UCpoints on your Profile Page.