In this video, Amethyst Woodard shares with us a wonderful healthy and organic oatmeal recipe that doesn't empty your pockets.
RECIPE:
INGREDIENTS: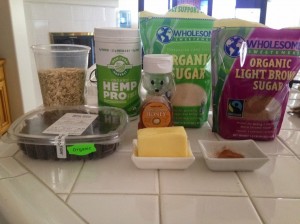 3 c. Organic Rolled Oats
1 – 1/2 c. Organic Raisins
1 tsp. Sea Salt
1 tsp. Cinnamon
4 c. Warm Water
4 tsp. Hemp Pro Fiber
2 tbsp. YOUR CHOICE of Organic Sugar or Brown Sugar (optional)
6 tbsp. Organic Orange Blossom Honey (optional)
2 tbsp. Organic Salted Butter
Grab a non-stick pot, add water first . Then all other ingredients. ALLOW TO SOAK OVERNIGHT.
Warm the next morning but simply adding water to thicken or thin to your like-ness. Top with fresh butter and/or Organic whipped cream.